Long term relationship over the years between our customers and HIT Automotive is not confined to only project managers; but engineers.
We strive to provide credible simulation, compensation plan and die designs to our customers.
Simulation
If manufacturing team's motto is simualtion to reality, it is a job assigned to engineering team that they make simualtion reliable.
Our engineering team's goal is to conclude the most optimized part qulity throughout feasibility studies with the software, AUTOFORM.
The team has experienced diverse types of materials, not only normal type of material but also High strength material and Aluminum.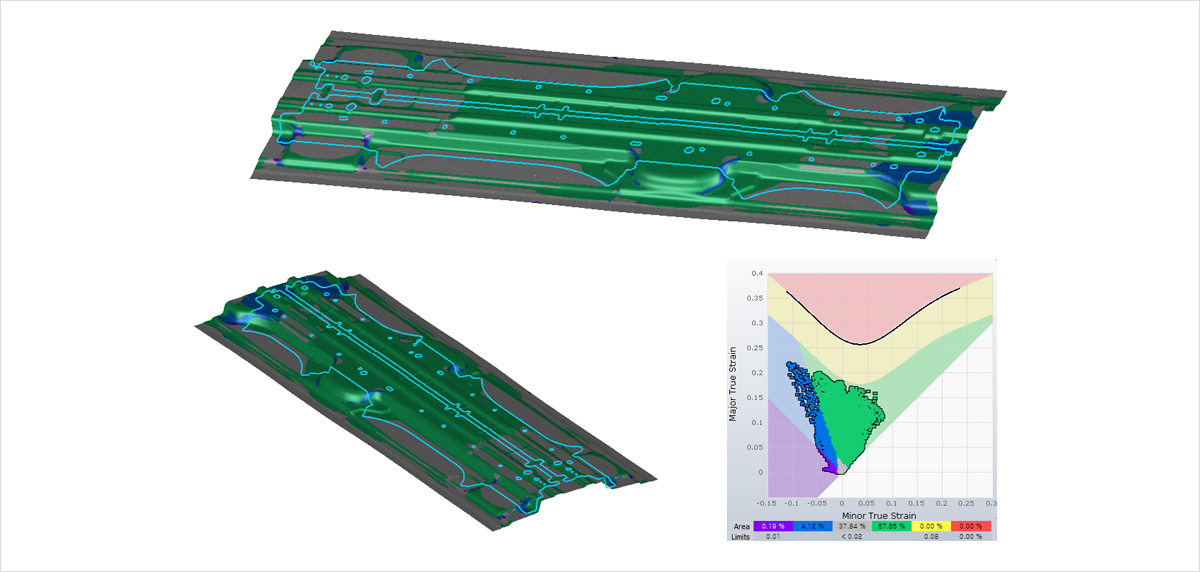 2D& 3D Method
2D method.
We provide rough 2D MP to our customers in order to have better comunication with customers. it will help our customers understand the die process more easily and facilitate with. 2D format informating will be offered with PPT and XLS files to customers.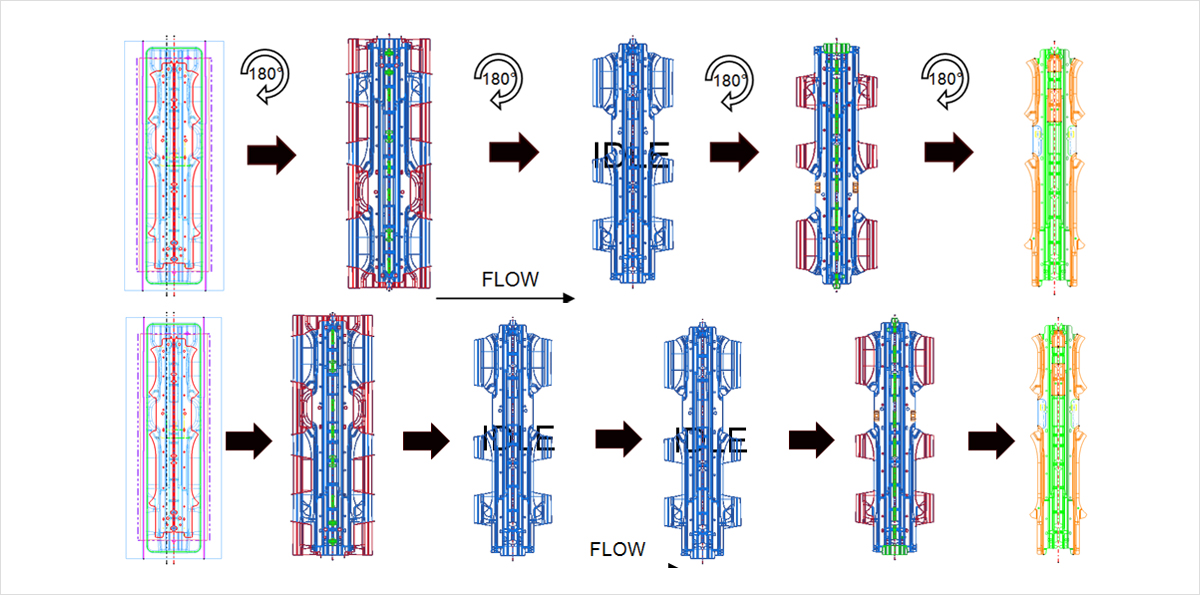 3D method.
While working on the Simulation, we check the tool process and keep updating MP as per customer'requests.
And then we complete 3D process once it is approved by customers 3D method plan is provided with CATIA V5 format, which can be used for 3D die design and this result is served with autoform springback analysis. Also 3D method plan can be feasible for CAM directly.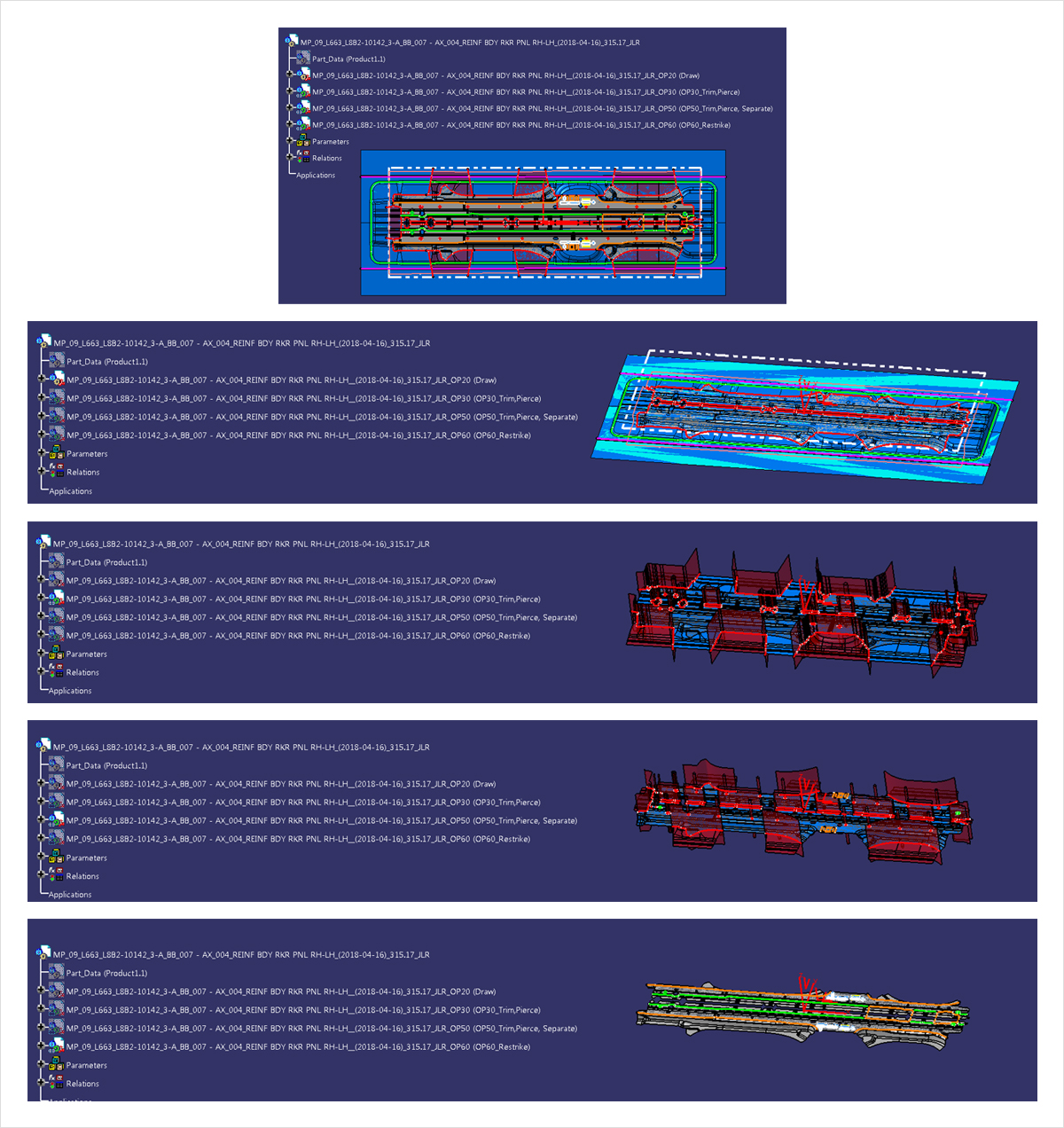 Design
After customer's approval, we complete the 3D Design so that our customer can see all operations and check the design.
Once design review is done, we move on to manufacturing process.
Additionally, 3D design is provided with the CATIA V5 format. We have many experiences from small size of tool to big size of tool.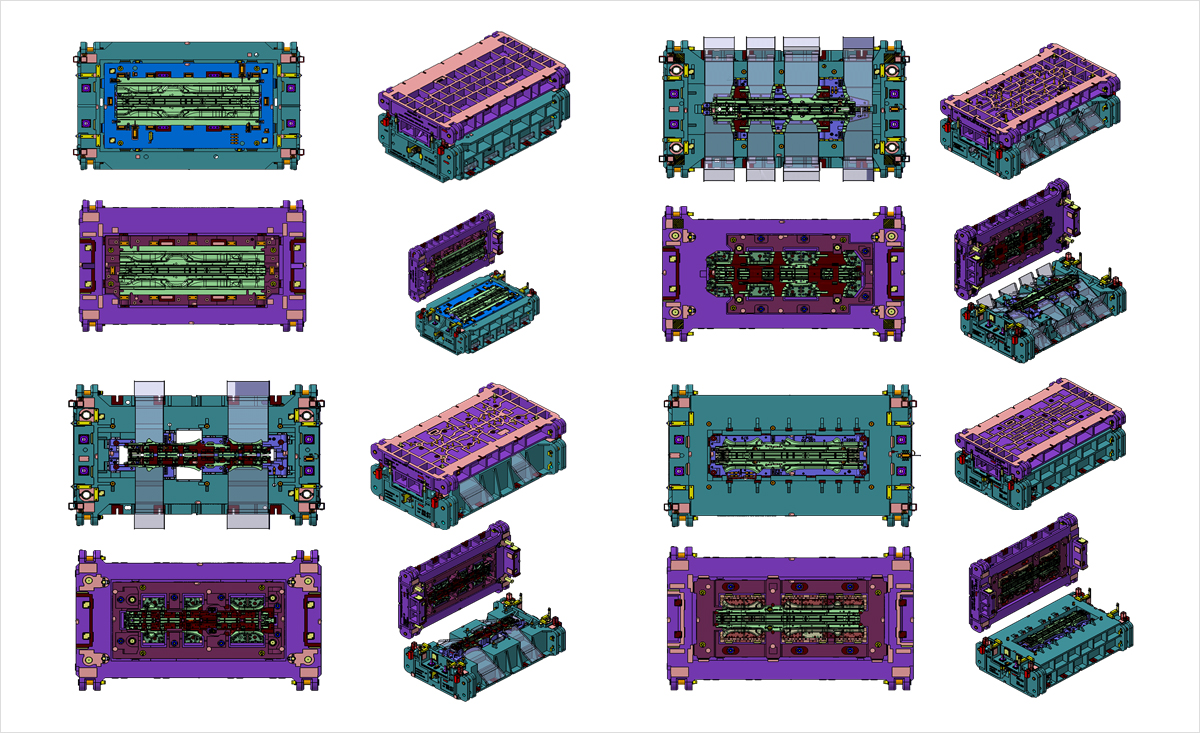 Compensation
Our team's job covers not only preliminary works such as method plan and designing, but put all the necessary works in them prior to manufacture of tools on our plant, enabling toolmakers to put less time when it comes to bench work. Verifying panel nesting compensation and panel quality compensation in simulations that are applied into 3D machining data would be the good examples.


The most vital attitude and basic motivation for HIT Engineering Team are to accept and challenge new prior technology and specification of die manufacturing. We have been studying and adapting to new technology and customers' specification in order to provide our customers high quality of engineering services. In this way, we could achieve not only better die quality but part quality.